About us
Welcome to Flowbird Ltd - the world of CRM
Who are we, and what do we do?
We are a team of highly experienced CRM, marketing & sales automation, and business management professionals with extensive global expertise. Our primary goal is to optimize businesses, enhance customer retention, and achieve success through the implementation of unique content, efficient process management, and cutting-edge automation technology.
Our Purpose
Our objective is to minimise the costs of your marketing efforts by maximising the potential of your current customers and prospects. We strive to uncover untapped opportunities for repeat business and referrals, ultimately resulting in significant savings and enhanced marketing efficiency.
What do we believe?
At Flowbird, we highly appreciate your valuable insights. Your extensive business expertise plays a crucial role in driving our success. With over two decades of experience in the field of software sales and marketing, we excel in providing client-centered CRM, automation, and business management solutions.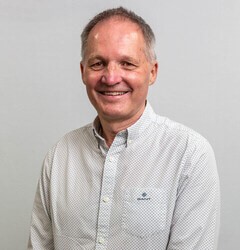 Jason Rainbird
Managing Director
With over 20 years of experience in Sales & CRM, Jason is the driver behind everything we do. He is always thinking up new and creative solutions for our clients. In his spare time, Jason can be found flying his drone and daydreaming about becoming a UAV pilot.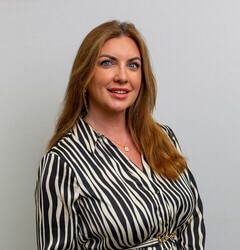 Rebecca Alksnitis
Commercial Director
With over 20 years of experience in Business Development and Account Management, Rebecca helps clients optimise the use of their CRM and Automation platforms. You'll find Rebecca running marathons or racing on her Peleton in her spare time.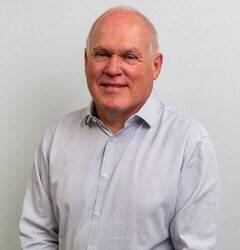 Gavin Tanton
Implementation Manager
Gavin makes sure the job always gets done. He ensures that client agreements are delivered, manages our internal systems and works on client projects. Gavin is an avid Spurs fan and enjoys supporting the team at their stadium.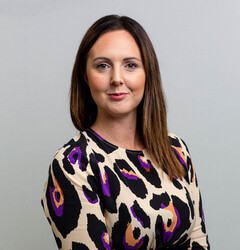 Emma Everest
Customer Success Manager
Emma heads up our creative team. She uses her creative eye to work on clients' marketing & CRM campaigns working with clients to develop their creative content. She enjoys all things creative and fun days out with her family in her spare time.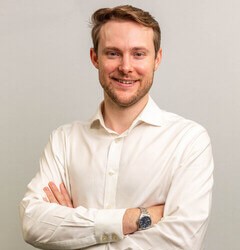 Chris Smith
Technical Manager
Chris is the technical manager, responsible for implementing and overseeing the various CRM projects we take on and helping clients with their problems. When not at work Chris enjoys rambling across Kent, visiting castles or exploring sites of outstanding beauty.
Louis Tomlinson
Sales Enablement Consultant
Focused on helping businesses win more deals, Louis draws on his background in Sales and CRM management to establish sales enablement strategies and optimise workflows driving revenue growth. When he's not at work, Louis is susceptible to injuring himself pursuing his hobby of skateboarding.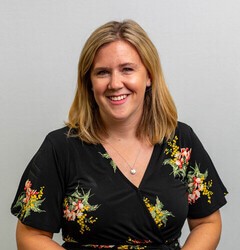 Kim Wells
Executive Assistant
Kim is the Queen of Flowbird Admin. In her spare time, she's kept busy looking after her three bambinos, and she's in her element when surrounded by her family and friends.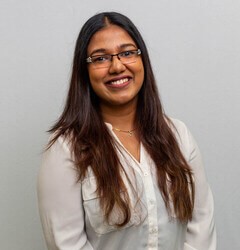 Gopika Kumar
Marketing Automation Executive
Gopika plays an integral role in marketing automation, where she transforms strategy to CRM development into execution for our clients. In her spare time, she loves to explore new places or try new cookbook recipes with her family.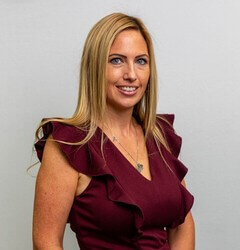 Leanne Masterson
Financial Controller
Leanne looks after all of our client's finances and supports our clients through any of their queries and questions. Leanne spends her free time with her family and enjoys a holiday.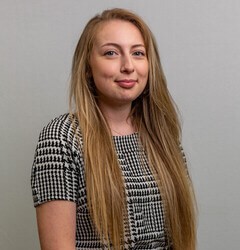 Abi Smith
Email Marketing and CRM Executive
Abi's skills cover a vast range of the CRM process of building, testing, managing and deploying campaigns and identifying and implementing strategies to improve email conversion rates. In her spare time, you would find Abi with her ponies gallivanting around the countryside or supporting her local kennel.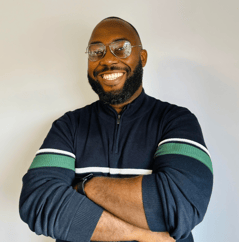 Tony Udomiaye
Marketing Director
Meet the face behind the marketing also known as the Chief Trouble Maker! Tony is an accomplished Marketing Expert with over a decade of experience driving growth and innovation for leading companies. In his spare time, you'll find Tony glued to his PlayStation 5 driving his dream cars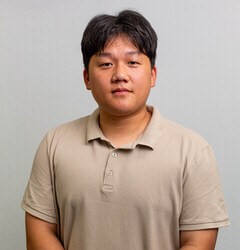 Roshan Rai
Developer
Roshan is our in-house developer who spends most of his days learning HubL. He received his Computing degree and has been passionate about developing ever since. When he is not at work, you'll find Roshan walking his dog, Snowie.