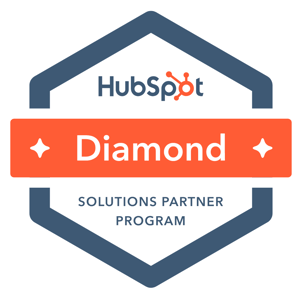 Get the Most Out of HubSpot
Are you utilising HubSpot in your marketing and sales efforts and feel like there's still untapped potential? Take advantage of our HubSpot Audit today - it's straightforward, hassle-free, and completely FREE!
Discover with us the secrets to maximising your HubSpot experience with our Free HubSpot Audit.
Our clients know the benefits of using HubSpot, but they often come to us with the following challenges:
How to set the system up to fully optimise all its features
Proper pipeline set-up
No visibility
Inconsistent sales processes
Integrating HubSpot with their other systems
Register today for your Free HubSpot Audit - what can you expect to receive:
A 30-minute call with one of our HubSpot specialists to audit your current set-up and sales process. Flowbird will then submit a report based on our expert recommendations.
Get 100% Out of HubSpot.
Ensuring that all your tools and platforms are working effectively is important when running a successful marketing campaign. One of the best ways to do this, especially if you're using HubSpot, is to conduct regular audits.

A HubSpot audit refers to assessing your account to ensure everything works. From checking that your website's code is properly integrated with HubSpot to evaluating the effectiveness of your marketing campaigns, a health check is a great way to keep your marketing strategy on track.

One of the biggest advantages of conducting a HubSpot audit is that it helps identify areas requiring improvement. Often, businesses are unaware of hidden roadblocks or glitches that affect their performance. By conducting a health check, you uncover bottlenecks and get actionable suggestions for addressing them.

Moreover, a HubSpot audit allows you to take advantage of the platform's latest updates and features. As HubSpot regularly rolls out new tools and capabilities, it's worth assessing how these features can be effectively incorporated into your workflow.

You may wonder about the specific steps in conducting a HubSpot audit. Here's a quick overview:
Assess Your Website Analytics: Use the built-in analytics tools to check if your website traffic has increased or decreased over a specific period.

Evaluate Your SEO: Use HubSpot's SEO features to determine how well your website is optimised for search engines. Analyse your website's loading speeds, URLs, page titles, meta tags, and other SEO factors that impact your website's ranking.

Optimise Customer Experience: Assess your contact database and tools to understand how well your business engages with your customers. Analyse the forms, chatbots, and other conversion-friendly tools and the overall customer journey from website navigation to landing pages.